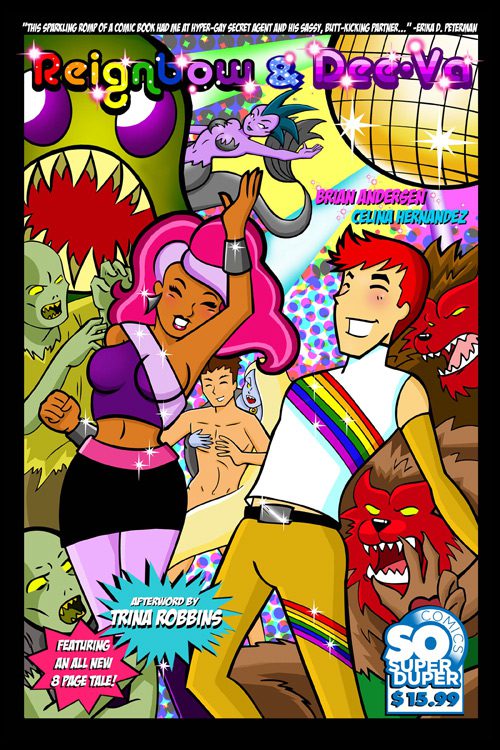 Reighbow And Dee-Va Vol 1.
$15.99
Brian Andersen, Celina Hernandez
Standard Sized Trade Paperback
Full Color
Page Count: 112
POD
What It's About
Collecting issues 1-3 of the genre-busting super agent duo, plus with an added 8 page never before seen tale, "Reignbow and Dee-Va" Vol 1 is a rootin'-tootin', gay thrill ride from start to finish! "Reignbow & Dee-Va" is a Kung Fu action comic about a hyper gay secret agent (Reignbow), his sassy butt-kicking partner (Dee-Va) and the oft naked Agent Treasure, Reignbow's hottie-tottie boyfriend. Together this trio battle vampires, werewolves, a crazed mermaid, and the nasty queen of all monsters. It's a hilarious, action packed, cheeky comic for LGBT peeps, the straights who love them, and tweens and teens of any and everyone age can enjoy! 
Only logged in customers who have purchased this product may leave a review.