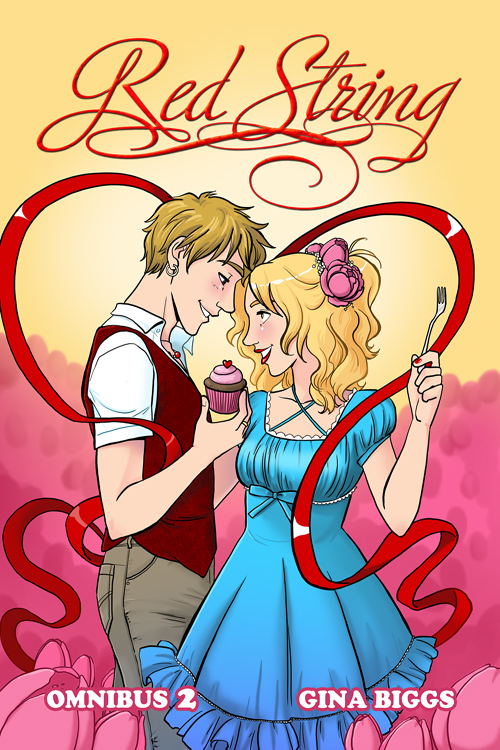 Click the banner for more from this publisher.


Red String Omnibus Vol. 2
$8.99 – $29.95
Destiny, desire, and surprising twists of fate…
Gina Biggs
Manga Sized Trade Paperback
Black & White
Page Count: 670
Order 5 copies or more and get 25% off on this book!
Great deal for re-sellers! (Discount shows up at checkout.)
If not for the help of her beloved fiance's family, Miharu would never have been accepted into the prestigious Harusono High School. Surrounded by children of the elite, Miharu finds herself slowly changing to fit in. She must take extra care not to lose herself as she gets more involved in the pressures of Kazuo's world. Lone wolf, Eiji, has started cleaning up his act in hopes to impress his quiet and sweet classmate, Reika. However, school playboy and Reika's long-time crush, Hiroshi, finally makes his move. However, there might be more to this proposal than Reika could have expected. Meanwhile, in Tokyo, Fuuko has been accepted into her new school's Film Club where she meets and falls for the super-friendly Hanae. Just as she feels she's starting to get over her heartbreak she gets an unexpected call from her first love, Maya.
Only logged in customers who have purchased this product may leave a review.
[yith_similar_products num_post"6"]