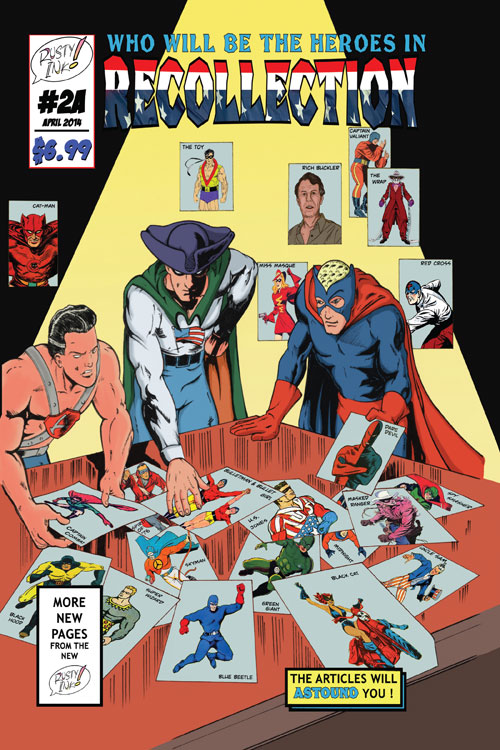 Recollection Magazine #2
$1.99 – $6.99
Rusty Gilligan
Standard Comic
Full Color
Page Count: 40
Order 5 copies or more and get 25% off on this book! Great deal for re-sellers! (Discount shows up at checkout.)
Order 5 copies or more and get 25% off on this book!
Great deal for re-sellers! (Discount shows up at checkout.)
What It's About
In this issue, You will find creator spotlights on Rich Buckler and Ken Bald – Superhero Redesigns by artist Vance Capley – a new comic story by comic legend Barbara Kesel, and another by Roger Keel and Tony Lorenz – the 1943 Batman movie serial – Owlgirls by Red Anvil – the Recollection sketch card set – Hanna Barbera – Mac and Trouble – comic pros and their influences – original art pinups, show coverage, and much more ! Recollection Magazine is a retro publication filled with features on comics and collectibles, their creators, new retro-styled comics, news, and reviews.
Click the banner for more from this publisher.


Only logged in customers who have purchased this product may leave a review.