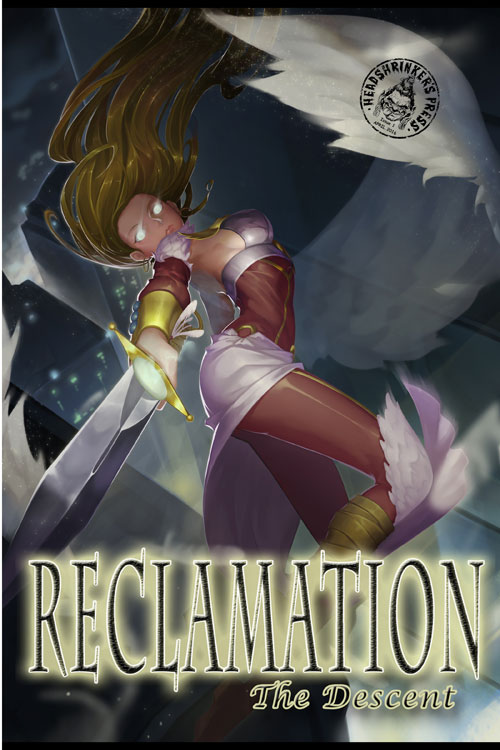 Reclamation
$0.99 – $5.00
Travis Huber, Cain McCulloch, Joshua Bruce, Matt Walker
Standard Comic
Full Color
Page Count: 24
What It's About
The beginning of the journey that will lead Lucidus (or Luci, as she will come to be called) to Earth to find and help David and ultimately face the evil lurking in the streets of Chicago
David Marx is a man who has lost everything to war. Now he spirals toward his own demise under the weight of the consequences of his sacrifice to his country. His wife left him for his best friend and then was killed, along with his teenage daughter, in a fiery auto accident. Though he didn"t physically die in the war, his soul was dying a little more every day. Lucidus is an angel who has been watching David since the very beginning of his troubles. She hurts for him and wants to help, but has been forbidden to leave Heaven to interact with the world of humans. But she, burdened by the weight of her concern for this one man, leaves the splendor of Heaven – even though she knows what she will lose to do it. But what neither of them could know was that an ancient evil has returned to Earth to bring about the end of days before its appointed time. Now David, Lucidus and a group of friends and even enemies will have to square off against this ancient foe.
Click the banner for more from this publisher.


Only logged in customers who have purchased this product may leave a review.