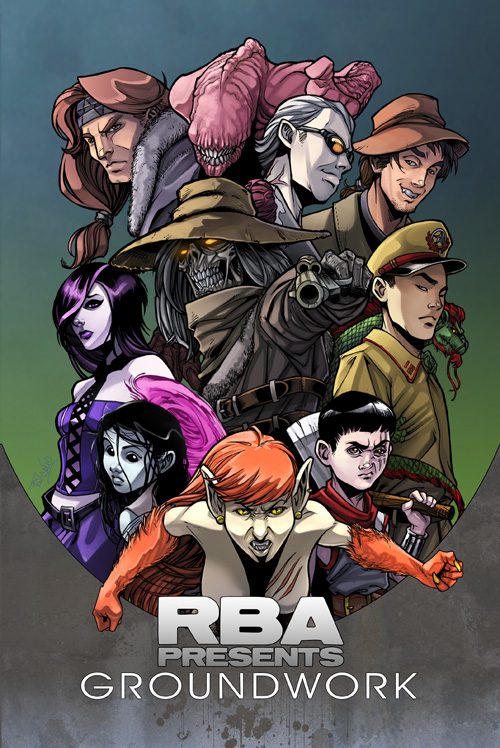 RBA Presents Groundwork
$8.99 – $19.99
Angel Fuentes, Ivonne Falcon, AC Osorio, Ozzy Fernandez, Guillermo Martinez, and others
Standard Sized Trade Paperback
Black & White
Page Count: 124
Order 5 copies or more and get 25% off on this book!
Great deal for re-sellers! (Discount shows up at checkout.)
What It's About
This volume collects material originally printed in RBA Presents 1-4, Leviathans: Belly of the Beast, and You Complete Me.
RBA Presents: Groundwork is an anthology that features some of the studio's best creations like Gunbreed, Violet Descends, Hybrid Genesis, Mercy, Hellden, Leviathans, and many more. These seventeen beautifully illustrated tales explore the genres of fantasy, science fiction, and supernatural.
Click the banner for more from this publisher.


Only logged in customers who have purchased this product may leave a review.