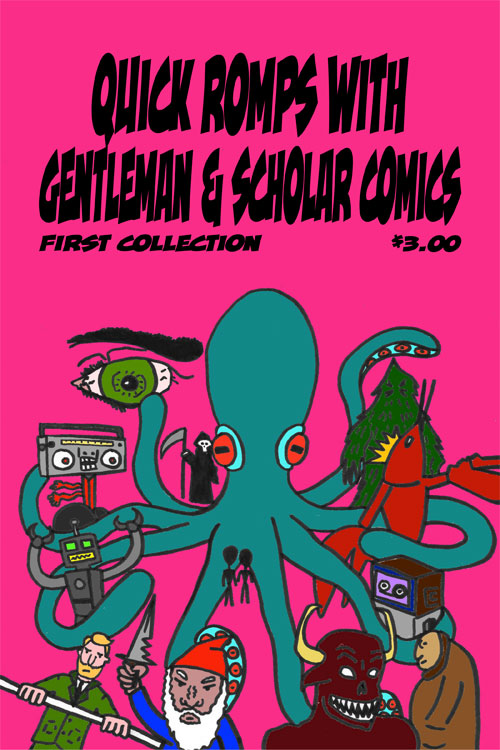 Quick Romps With Gentleman & Scholar Comics #1
$0.99 – $2.50
Aliens, robots, monsters, and more!Join the gang at Gentleman & Scholar Comics as they take you through many short stories, of different topics and styles.
Turner Huston, James Couture, Brandon Casper, Francis Thibeault
Standard Comic
Black & White
Page Count: 20
Click the banner for more from this publisher.


Only logged in customers who have purchased this product may leave a review.