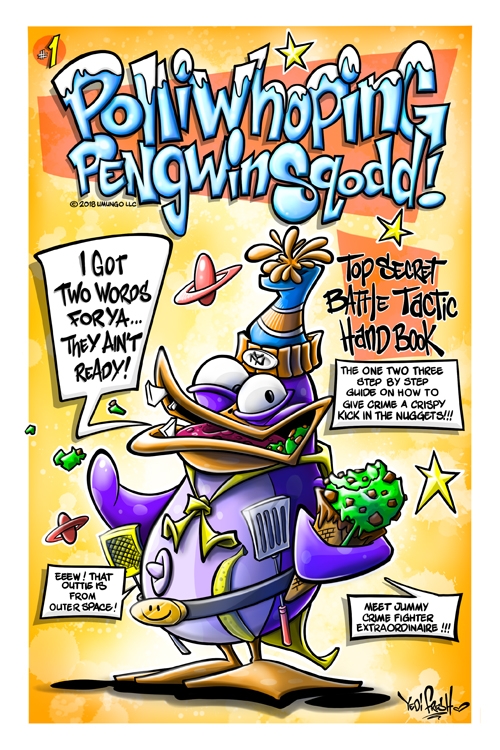 Click the banner for more from this publisher.


Polliwhoping Pengwin Sqodd #1
$1.49 – $5.00
Meet Jummy, crime fighter extraordinaire. Follow him on his zany adventures in this step-by-step guide on how to give crime a crispy kick in the nuggets.
Cool Yedi Fresh
Standard Comic
Full Color
Page Count: 12
What It's About
Jummy hits the streets after hearing the low-down on a bad 'mamma-jama' pajama party. While his nemesis, Shmootz, the boss of all bosses, indulges in some good old-fashioned crime. Can our boy Jummy put this pajama party to bed? Let's see what happens next.
Only logged in customers who have purchased this product may leave a review.
[yith_similar_products num_post"6"]