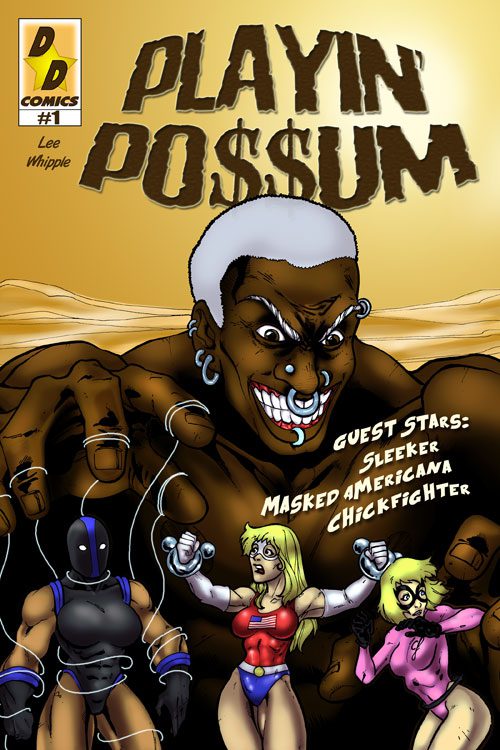 Playin' Possum #1
$0.99 – $3.99
Jerrie Lee, Molly Whipple, Piotr Czaplarski.
Standard Comic
Full Color
Page Count: 20
What It's About
Possum is his codename. When someone like the government or the mob has a job they can't do themselves they call Possum. Some say he's a self-centered bastard. Some say he's a badass. Some say he's just greedy. It's a good thing. Those who hire Possum can be sure that the job will get done because "good ol' Possum always gets paid!" Possum receives a complicated assignment from General Thicke that involves playing three dangerous and intriguing masked women, Sleeker, Masked Americana and Chickfighter, against each other to recover a stolen flash drive. His first move is to attempt to kidnap DDSTV executive Tiffany Truesdale as bait to force Masked Americana to enter Sleeker's Killer Kumite. Of course even the best plans seldom survive first contact with one's foes. Who's playing who?
Only logged in customers who have purchased this product may leave a review.