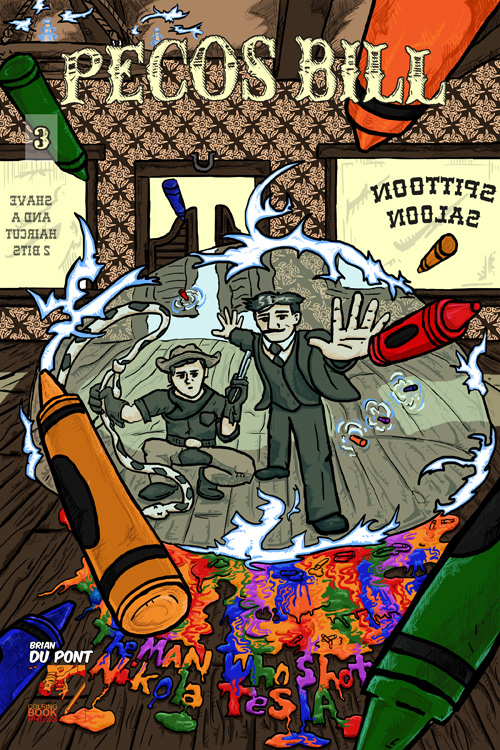 Pecos Bill #3
$0.99 – $3.00
Brian Du Pont
Standard Comic
Black & White
Page Count: 24
What It's About
The rip-snortinest cowboy to ever ride north, south, east and west of the Rio Grande, Pecos Bill lived his life through the Tall Tale. Years have passed, cowboys are forgotten, but the untold legends of the Tall Tales still live on. And so the Tall Tale goes that during the time of the Wild West, Pecos Bill set out to impress Slue-Foot Sue, the love of his life. Living up to his Tall Tale reputation, he brandished his six-shooter, aimed at the night sky and shot out all of the stars. For years, the sky was occupied by only the Moon and the Lone Star. The Tall Tale doesn"t end there. Years later, Pecos Bill meets up with Nikola Tesla, master of electricity, and together they face adventures of a Tall Tale level.
Click the banner for more from this publisher.


Only logged in customers who have purchased this product may leave a review.