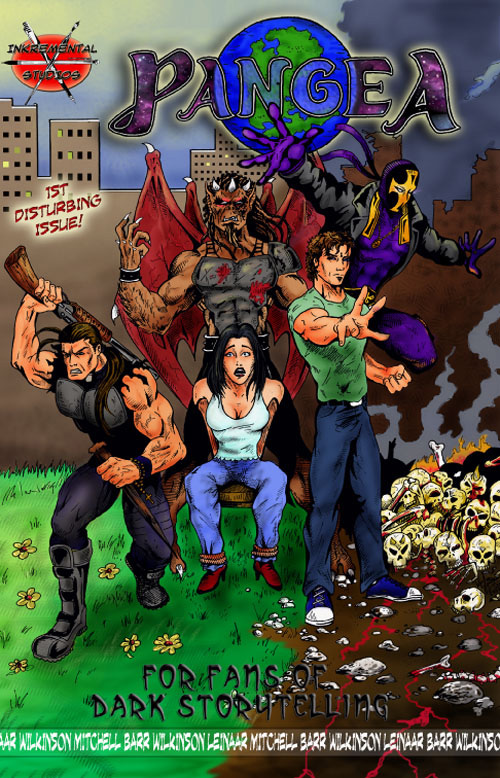 Pangea
$0.99 – $4.50
Kenneth L. Leinaar, Adam Wilkinson, Mandy (Wilkinson) Nelson, Michael J. Barr, Aric Mitchell
Standard Comic
Black & White
Page Count: 52
What It's About
Pangea tells several stories about the supernatural, horror, vampires, werewolves, and beyond average horror mysteries in one double-sized amazing first issue!
PANGEA is where worlds come together – a series of seemingly unrelated short stories, comics, and poetry with an adult horror/mystery twist.
Click the banner for more from this publisher.


Only logged in customers who have purchased this product may leave a review.