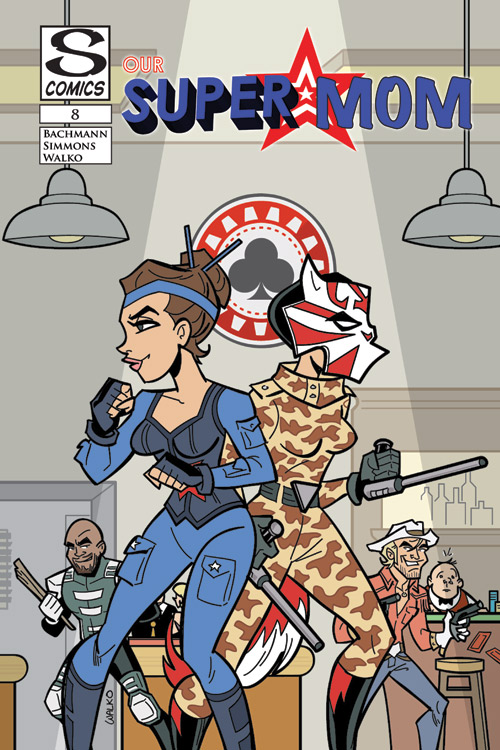 Our Super Mom #8
$0.99 – $3.50
Scott Bachmann, Scott DM Simmons,Bill Walko

Standard Comic
Black & White
Page Count: 24
What It's About
PREVIOUSLY: Desert Fox had figured out that the gang known as 'the clubs" were too organised to not have a boss behind it all. She was right and that Boss had hired 'The fixer" to make his super hero problem go away. it hasn't worked. Meanwhile, Gail proved to her principal that she wasn"t cheating in school.
Liza Lang-Ramiro retired from her life as Paragon, the super powered hero, in order to raise her family. Life didn"t get any easier.
Only logged in customers who have purchased this product may leave a review.