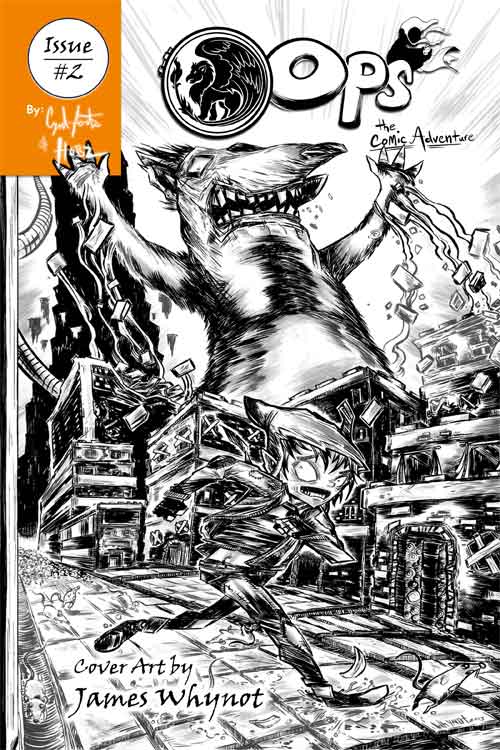 Oops Comic Adventure #2
$0.00 – $3.50
Standard Comic
Black & White
Page Count: 24
Order 5 copies or more and get 25% off on this book!
Great deal for re-sellers! (Discount shows up at checkout.)
What It's About
A coming of age story about a young streetrat, named Oops, living in the medieval city of Castlebury. With the help of his friend, a giant rat named Plague, they set off on a quest to find his family and where he belongs. Along the way the encounter angry Knights, Hec Hounds, Gryphons, and Magic.After becoming overcome with emotions from losing his first friend, an alley rat, a mysterious power wells up inside and a major magical blast erupts from Oops! Knocked unconscious, he wakes to see a giant looming figure in front of him. What trouble has Oops gotten himself into now?
Click the banner for more from this publisher.


Only logged in customers who have purchased this product may leave a review.