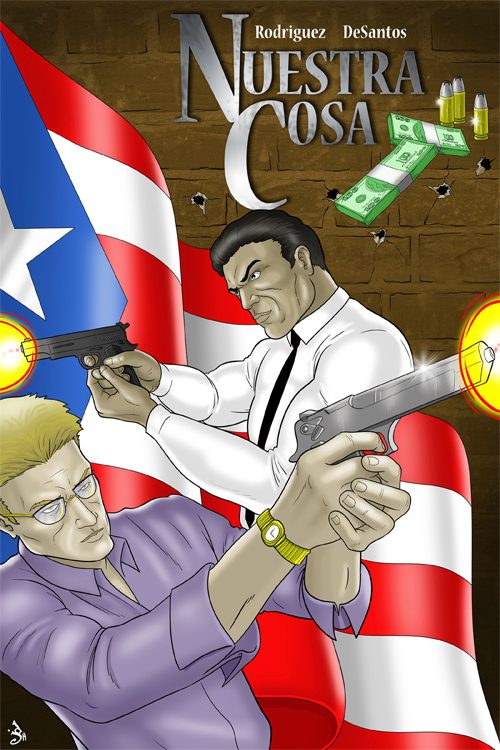 Nuestra Cosa #0
$0.99 – $4.00
Gilbert Emilio Rodriguez, Joe DeSantos
Standard Comic
Black & White
Page Count: 28
Order 5 copies or more and get 25% off on this book!
Great deal for re-sellers! (Discount shows up at checkout.)
What It's About
The three families are introduced in this is issue. The beginning of a long war starts off when one family steals from another. While everyone is trying to figure out what is going on, an all out war breaks out leaving bodies bloodied, broken, destroyed and shot up. Three organized crime families have had quite a peaceful existence. That all ends, when one family steals from another causing an all out war to begin. Things become more and more heated as the body count rises in what can be considered a Puerto Rican version of The Godfather…with a little more killing.
Click the banner for more from this publisher.


Only logged in customers who have purchased this product may leave a review.