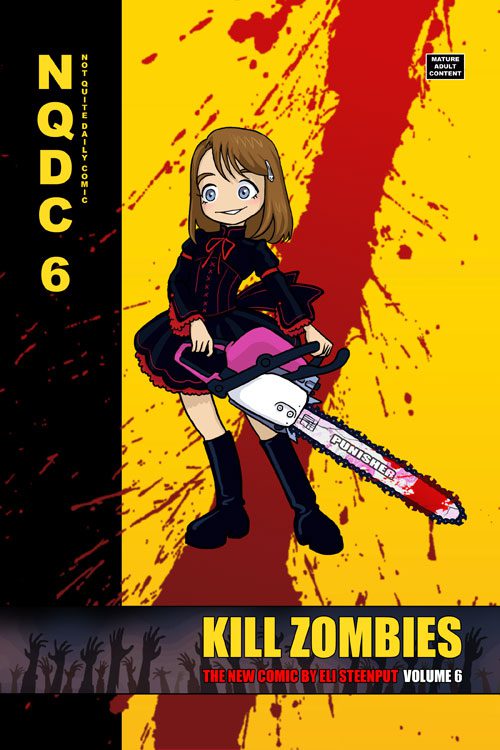 NQDC #6
$0.99 – $7.99
E. Steenput
Standard Sized Trade Paperback
Black & White
Page Count: 94
Order 5 copies or more and get 25% off on this book!
Great deal for re-sellers! (Discount shows up at checkout.)
What It's About
An aspiring comic artist and his characters explore the meaning of life, love and friendship during wacky, plotless adventures. Lea wants to prepare for the zombie apocalypse, but everyone has their own ideas on how to go about it.
Click the banner for more from this publisher.


Only logged in customers who have purchased this product may leave a review.