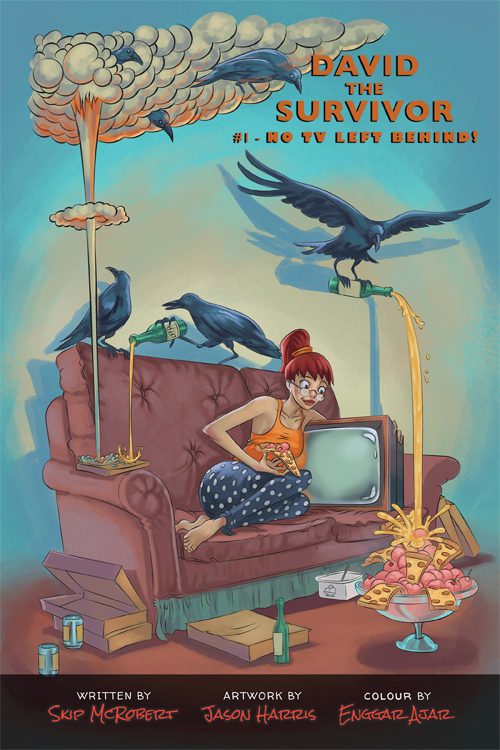 No TV Left Behind
$2.99 – $6.99
Skip McRobert, Jason Harris
Standard Comic
Full Color
Page Count: 52
Order 5 copies or more and get 25% off on this book!
Great deal for re-sellers! (Discount shows up at checkout.)
What It's About
 For eternity, Unseen Forces have communicated to hermits and outcasts. Now, hermits and outcasts, called BeerGirl and BeerBoy Disciples, watch TV. And David, a con man, and Amy, a student, share a secret, their truest lovers are TVs.  About the David the Survivor Series BeerGirl and BeerBoy Disciples, in every era, are an elite few. Unseen Forces lead these Disciples on Obscure Missions. In this era, TVs are the Forces main guidance vehicle. Are you, dear Reader, ready to be a BeerGirl or BeerBoy Disciple?  
Click the banner for more from this publisher.


Only logged in customers who have purchased this product may leave a review.