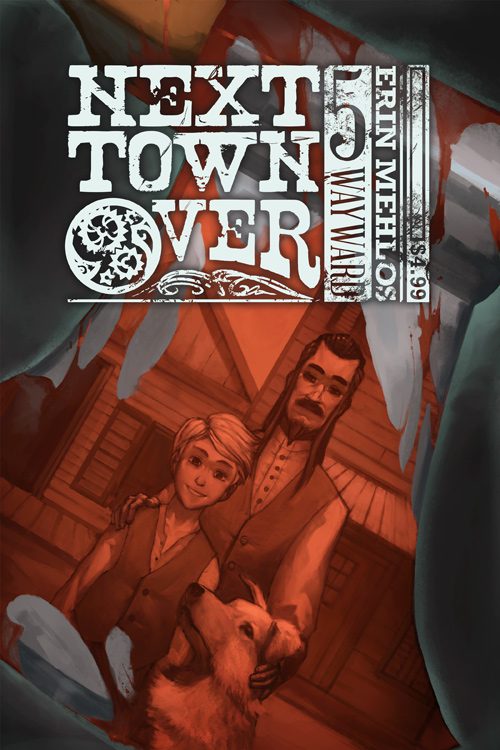 Next Town Over #5
$0.99 – $4.99
Erin Mehlos, Eric Dagley
Standard Comic
Full Color
Page Count: 24
What It's About
Next Town Over is a western fantasy full of steam, sorcery and secrets; a twisted yarn about the nature of good and bad that';s only just begun to unravel. Next Town Over's fifth chapter, in which Hunter briefly convalesces in forgotten, fever-ravaged Wayward, Black's weaponry backfires, and diamonds are not forever.
Click the banner for more from this publisher.


Only logged in customers who have purchased this product may leave a review.