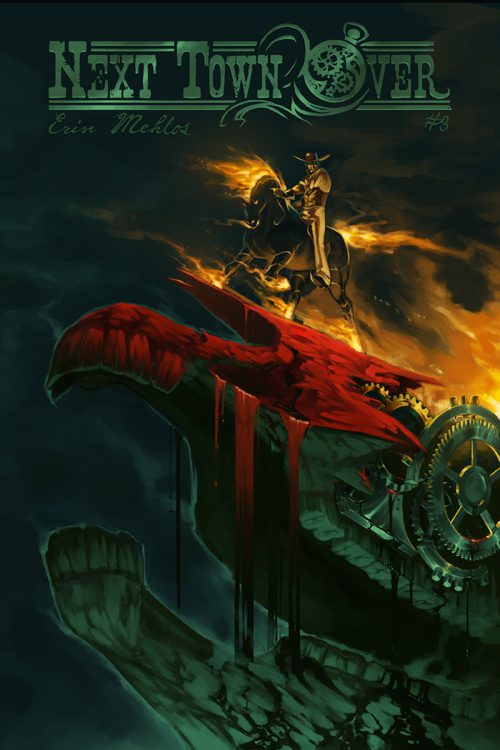 Next Town Over #3
$0.99 – $4.99
Erin Mehlos
Standard Comic
Full Color
Page Count: 28
Order 5 copies or more and get 25% off on this book!
Great deal for re-sellers! (Discount shows up at checkout.)
What it's About
Next Town Over is weird western full of steam, sorcery and secrets, where good and bad are never exactly black and white … or even Black and Hunter. This is Next Town Over's third chapter, in which John Henry Hunter is in the market for a new horse to outrun dauntless Diamonds, and makes off with a rancher''s outlaw stallion in rocky Whiskey Bend.
Click the banner for more from this publisher.


Only logged in customers who have purchased this product may leave a review.