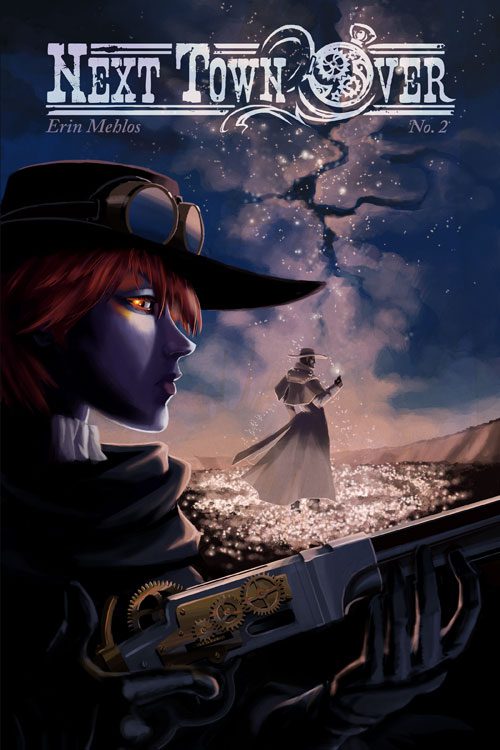 Next Town Over #2
$0.99 – $4.99
Erin Mehlos
Standard Comic
Full Color
Page Count: 28
Order 5 copies or more and get 25% off on this book!
Great deal for re-sellers! (Discount shows up at checkout.)
What It's About
In NTO's second chapter, Ms. Black cartjacks two hapless muleskinners and attempts to blow Mr. Hunter away in aptly-named Sun Prairie, where a miscalculation has unforeseen and unfortunate consequences. Next Town Over is a paean to the western with liberal splashes of steampunk and sorcery; a twisted yarn about the nature of good and bad that's only just begun to unravel. 
Click the banner for more from this publisher.


Only logged in customers who have purchased this product may leave a review.