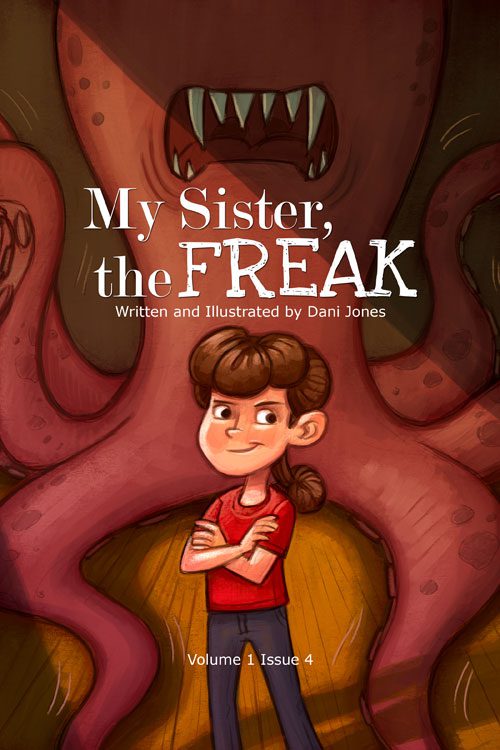 My Sister The Freak #4
$3.99
Dani Jones
Standard Comic
Full Color
Page Count: 20
What it's About
My Sister the Freak is an all ages sci-fi story about two sisters learning to deal with life, family, and alien invaders. Mary and Al face off against one more alien enemy, and discover a surprising ally.
Click the banner for more from this publisher.


Only logged in customers who have purchased this product may leave a review.