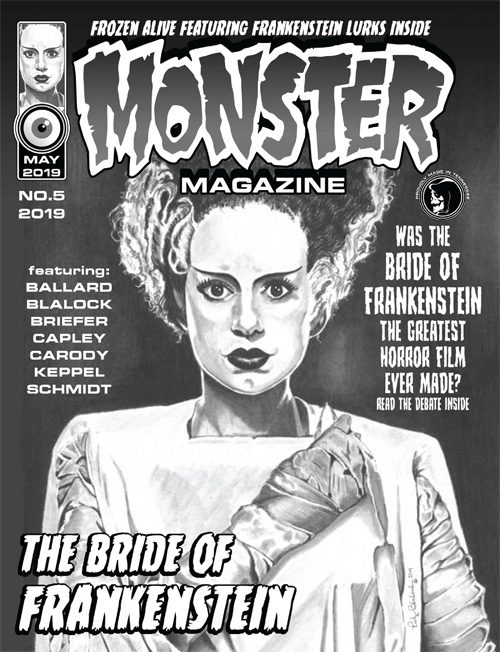 Monster Magazine #5
$0.99 – $3.99
Monster Magazine, the retro horror/comic magazine, contains film reviews, comics, and monsters…lots of monsters!
Magazine Type Comic
Black & White
Page Count: 24
Order 5 copies or more and get 25% off on this book!
Great deal for re-sellers! (Discount shows up at checkout.)
What It's About
Monster Magazine issue 5 is all about the BRIDE OF FRANKENSTEIN…was it the greatest horror film of all time? Read a point/counterpoint discussion, a classic Frankenstein comic from Dick Briefer, a new Slim Comic by Slim Carody and Vance Capley, and art and cover by Ricky Blalock
Click the banner for more from this publisher.


Only logged in customers who have purchased this product may leave a review.