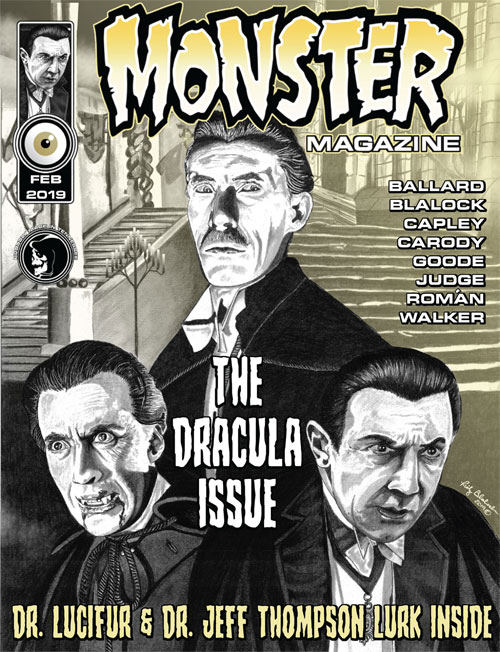 Monster Magazine #4
$0.99 – $3.99
Monster Magazine, the retro horror/comic magazine, contains film reviews, comics, and monsters…lots of monsters! The magazine covers material from 1972 and back. Famous Monsters of Film Land, Eerie, Creepy, and Nightmare are just a few magazines of "yester-fear" which serve as inspiration for Monster Magazine.
Vance Capley, Dave Goode, David Walker, Ricky Blalock, Wayne Judge, Marc Ballard, Dr. Jeff Thompson, Rob X. Roman, Slim Carody
Magazine Type Comic
Black & White
Page Count: 32
What It's About
Monster Magazine no. 4 is here and we bid you welcome to our Bela Lugosi and Dracula issue of Monster Magazine! Read about Bela Lugosi, Christopher Lee, and John Carradine as Dracula! Read about some of Bela Lugosi"s Monogram movies from cinema past! A fang-tastic interview with Dr. Jeff Thompson about Dark Shadows, Dan Curtis, and much more! Horror Host of the Month Dr. Lucifur! And comics by Slim Carody and Rob X. Roman! Monster Magazine #4 sports a great cover by Ricky Blalock, with articles by Dave Goode, Vance Capley, David Walker, Wayne Judge, and Johann Schmidt.
Click the banner for more from this publisher.


Only logged in customers who have purchased this product may leave a review.