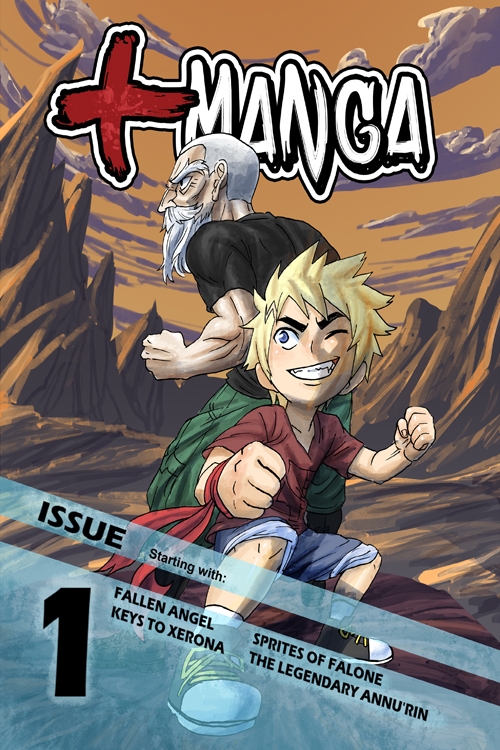 Click the banner for more from this publisher.


+Manga #1
$0.00 – $15.00
Manga Sized Trade Paperback
Full Color
Page Count: 134
Order 5 copies or more and get 25% off on this book!
Great deal for re-sellers! (Discount shows up at checkout.)
What It's About
+Manga is a is a monthly manga anthology, one of the only manga magazines created in the west and feature stories by many different creators. The manga series within the magazine consists of a large number of action scenes and a fair amount of comedy. Issue one of +Manga consist of four manga series. Fallen Angel , Keys to Xerona, Sprites Of Falone, and The Legendary Annu'rin "with a Fallen Angel cover".
Only logged in customers who have purchased this product may leave a review.
[yith_similar_products num_post"6"]