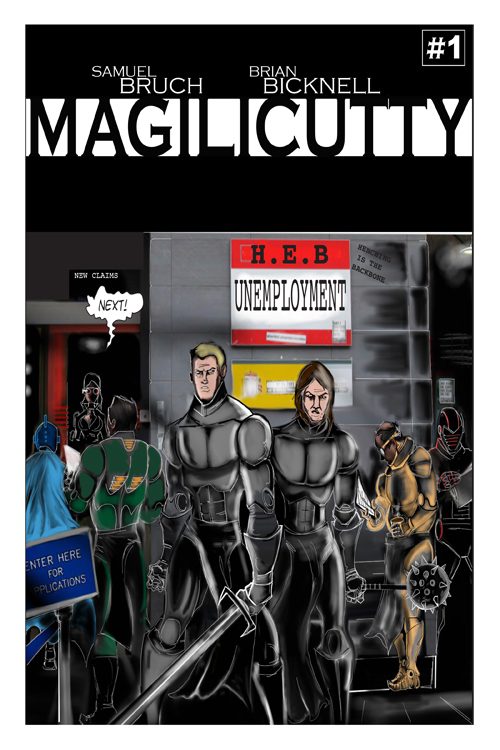 Click the banner for more from this publisher.


Magilicutty #1
$0.99 – $4.00
What It's About
In a world full of superheros and villains , it's hard to make a living as an average joe. Low level henchman, Frank Magilicutty, loses his job, he must find work to support his family. Frank Magilicutty loses his henchman job when his boss, low class super villain, The Fight Knight, gets captured by an unknown hero from the future. Back at home, Frank has to explain to his wife he is now jobless without letting her know how he brings in the income.
Only logged in customers who have purchased this product may leave a review.
[yith_similar_products num_post"6"]