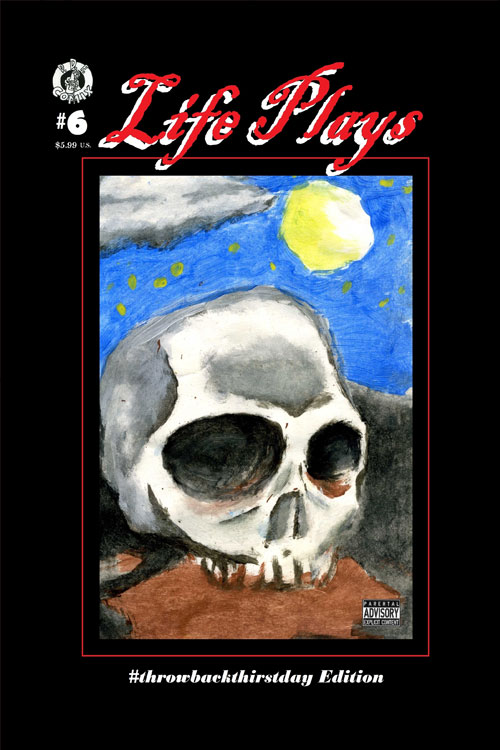 Life Plays #6
$0.00 – $4.00
Danny Jimenez
Standard Comic
Black & White
Page Count: 44
What It's About
In this issue, well, all you're getting is a collection of Danny Jimenez's older, rough-around-the-edge comics. Including the first story that started it all, Paisaman, who is based on a co-worker who's done way too many stupid things at work that it had to been seen visually. Also, the oldest comic of Danny's in existance! The Cr*w: Gate To Nirvana" A bad interpretation of J. O'Barr's character brought to you by a 15 year old Danny, and completed years later by his older self. Needless to say, it is all a parody.
Life Plays is a humor anthology inspired by the author and his "ghetto ass" friends.
Click the banner for more from this publisher.


Only logged in customers who have purchased this product may leave a review.