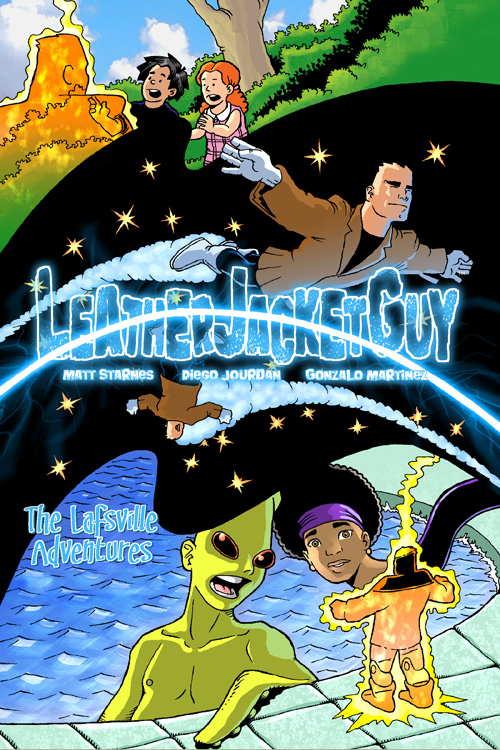 Leather Jacket Guy Vol.1
$3.99 – $12.99
Matt Starnes,Diego Jourdan,Gonzalo Martinez
Standard Sized Trade Paperback
Full Color
Page Count: 66
Order 5 copies or more and get 25% off on this book!
Great deal for re-sellers! (Discount shows up at checkout.)
What It's About
This trade paperback collects the three issue Leather Jacket Guy mini-series. Superhero Leather Jacket Guy is transported from his Team of superhero to a world without heroes or villains. Leather Jacket Guy is aided by children Mateo and Candy in trying to return to his world. They have many adventures across dimensions.
Click the banner for more from this publisher.


Only logged in customers who have purchased this product may leave a review.