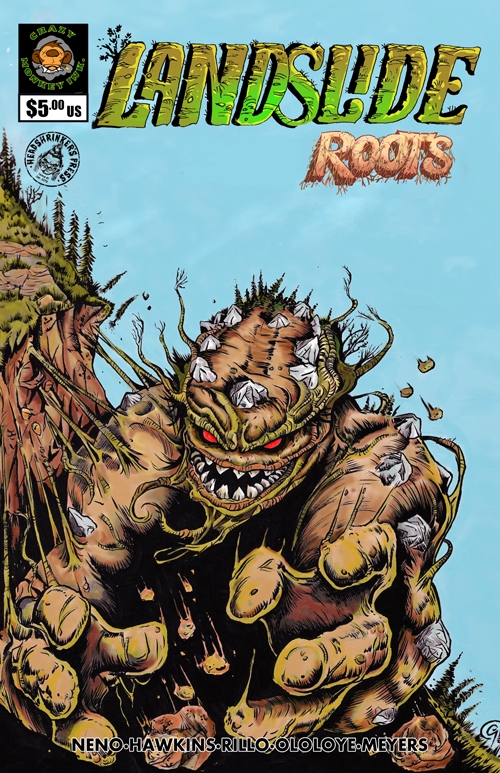 Landslide: Roots
$1.49 – $5.00
Cecil Fern, a Jamaican Obeah, travels to the Isthmus of Panama to find work at the first attempted build of the Panama Canal. Cecil has a Golem stone in his possession and after abruptly quitting the company, he decides to wage war on the outfit that wronged him while at the helm of a Landslide monster.
Nichi Hawkins, Armando C. Rillo, Olaloye Bojali, Michael Neno
Standard Comic
Full Color
Page Count: 32
What It's About
Landslide is about magic and monsters. Earth monsters and dark magic to be exact. These elemental golems have slumbered as our hills and mountains since before mankind"s recorded history, and every once in awhile they will awaken to obliterate whatever speck of civilization has nudged it.
Only logged in customers who have purchased this product may leave a review.