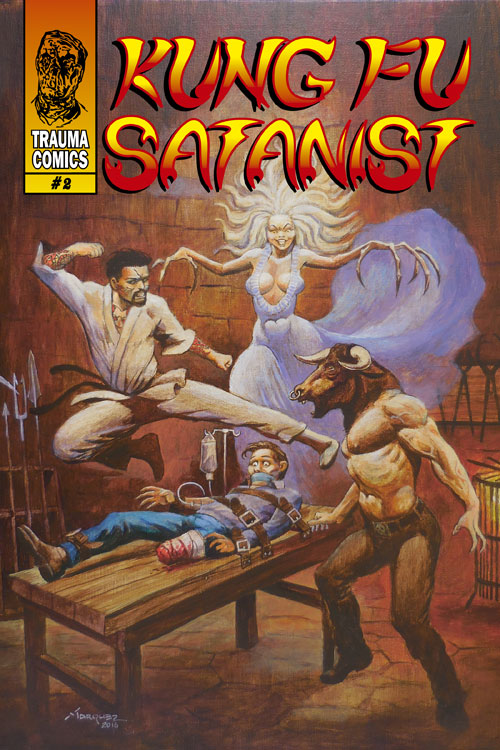 Kung Fu Satanist #2
$0.99 – $3.99
Simon Sanchez
Standard Comic
Full Color
Page Count: 24
What It's About
Infamous drug lord El Toro is kidnapping college students and sacrificing them to protect his drug cartel. Kung Fu Satanist travels to Mexico to save the young students from this horror!! Arthur Brown is a martial arts expert who dabbled in the Black Arts. He summoned the Demon ISKA into his life and now must serve him. Arthur stalks criminals and sacrifices their souls to his master. Arthur Brown is Kung Fu Saranist!
Click the banner for more from this publisher.


Only logged in customers who have purchased this product may leave a review.