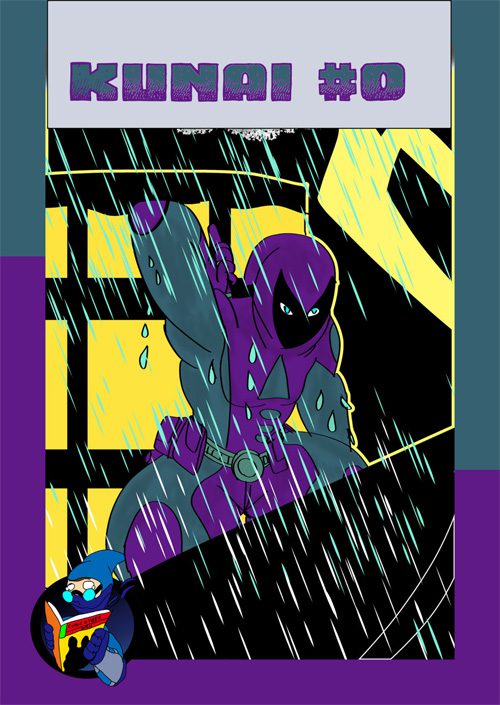 Kunai #0
$0.00 – $3.69
Who is the Kunai, muses Ken Fugishima, the man behind the mask? What does it do help or destroy, those he protects?
JD Dishmon
Manga Type Comic
Full Color
Page Count: 8
Order 5 copies or more and get 25% off on this book!
Great deal for re-sellers! (Discount shows up at checkout.)
What It's About
In the early days of the 2000s, a urban legend continues to spread in the criminal element of New York City known as Kunai, a hooded figure of the night who some say is the reincarnation of some slain ninja warrior in WW2, some ex-government assassin taken the law into his own hands, or maybe the Grandson of The Kami Raiden and the heir of the Mantle Holdings company taken in the 90s as child who saw his family die in front of him to be a weapon of murder! Which is true or false is unknown but his method seems to attract darker forces than corrupt officials or even the mob!
Click the banner for more from this publisher.


Only logged in customers who have purchased this product may leave a review.