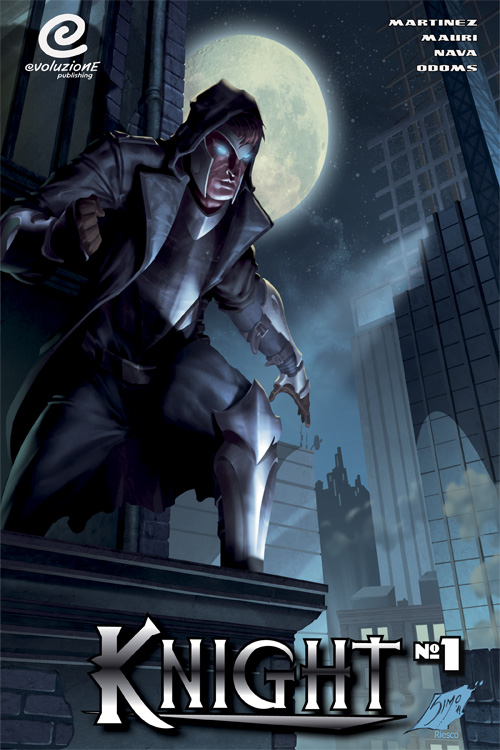 Knight #1
$1.99 – $4.99
Guido Martinez,Mauri,Victor Nava
Standard Comic
Full Color
Page Count: 32
Order 5 copies or more and get 25% off on this book!
Great deal for re-sellers! (Discount shows up at checkout.)
What It's About
Knight is the new hero that roams the rooftops of Strong Castle City. One night, he kidnaps a man. What does he want with it? And why has the city become a boiling pot for costumed nut jobs? Who is behind it?
An ancient evil has awoken in Strong Castle city. A new hero must rise to face it. Their battle has been prophecized centuries ago. It will be remembered through the ages as the birth of a new era. Chosen: In the strange world of Hundar, Mirena is on a quest to find the four chosen bearers of the weapons of Hrul. Only with their power at her disposal can she avenge her brothers and sisters.
Click the banner for more from this publisher.


Only logged in customers who have purchased this product may leave a review.