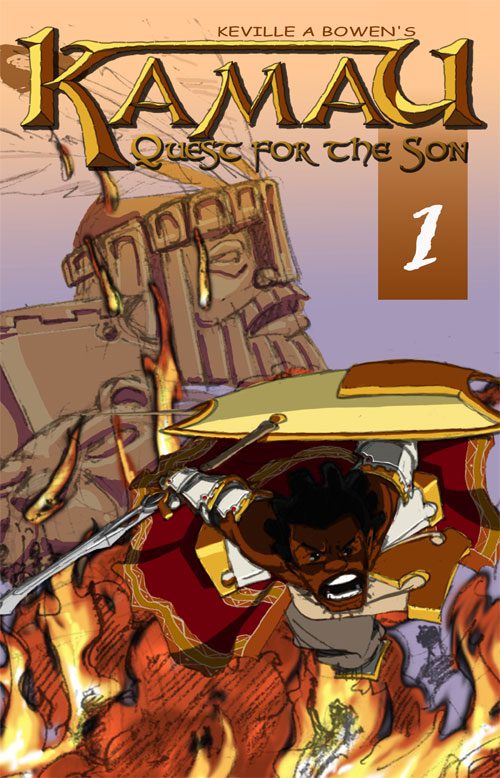 Kamau #1
$0.99 – $4.99
Quest For The Son
Keville A. Bowen
Standard Comic
Full Color
Page Count: 32
What It's About
Entangled in an Endless War, the ailing King Tafari loses hope for the future of his lands. Until the outstanding soldier, Kamau, reminds him of his past and the longing quest to save his son. Kamau and a handful of warriors ad the King on a perilous quest to find his son. Join the Caribbean and Maori warriors as they evade the watchful eyes of Queen Maiba and her beastly horde.
Click the banner for more from this publisher.


Only logged in customers who have purchased this product may leave a review.