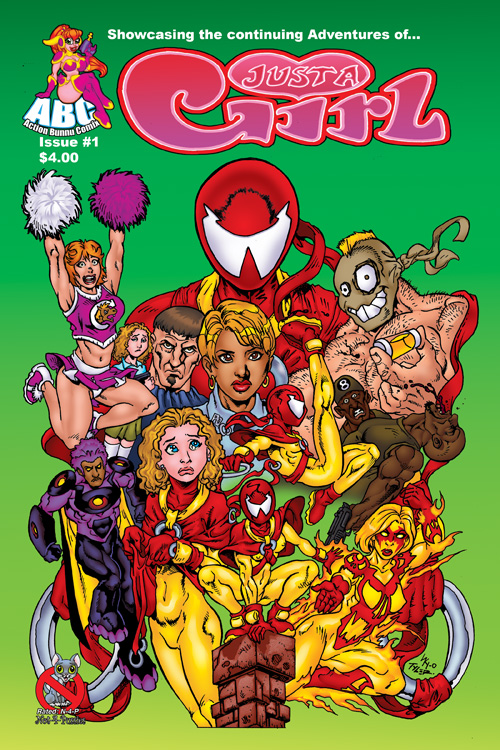 Justa Girl #1
$0.99 – $4.99
P. Skylar Owens,Sarah Problem,Tim Tyler
Standard Comic
Full Color
Page Count: 28
What It's About
Olive rescues a group of High schoolers from the vicious 8-Ballers, an organized army of street thugs but continues her battle with her peers. Meanwhile her adopted mother (who leads a special über-sapien task-force) receives help from the government. Cassady points Olive in the direction of a possible case of child abuse, but introduces our Girl to another super powered individual. Will this new player be friend or foe?
When 14 Year-old Olive Sullivan wanted to be noticed, being an outcast genius was what she had signed up for. Being as popular as her older sister Cassady was her goal, but fate handed her a different deck of cards. After being struck with unknown energies from a n alien crystal, Olive developed superhuman abilities. Unfortunately fate also had placed her in the middle of turmoil, making her realize that it was up to her to meet the challenges and dangers that others could not. She knew that she had become more than…Justa Girl!
Only logged in customers who have purchased this product may leave a review.