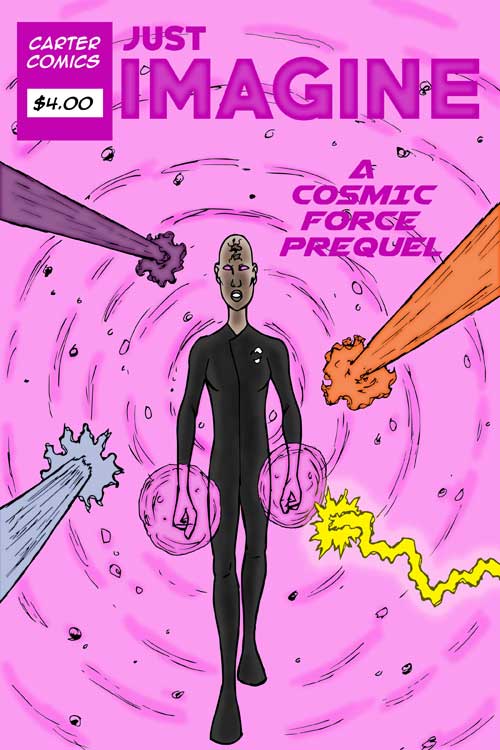 Just Imagine
$0.99 – $4.50
The"Cosmic Force" prequels delve into the backstory of each of the five meteor shower spectators twenty-four hours before the event that changes their lives forever.
Allen Carter
Standard Comic
Full Color
Page Count: 12
What It's About
In this second single character prequel, we discover just how long Sandra "Imagine" Winters has been a daydreamer, who at a young age, has aspirations to be a famous singer. This dream is crushed however by her parents, who want their daughter to lead the more practical and structured adult life in the medical field, as they both do.
Only logged in customers who have purchased this product may leave a review.