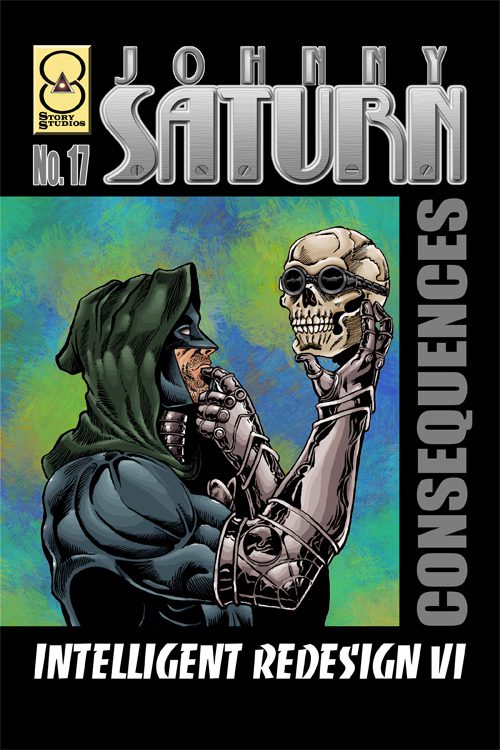 Johnny Saturn #17
$2.99 – $6.00
What It's About
Johnny Saturn, it's like mythology, with superheroes, in the Midwest. His is a world of high-flying, trendy superheroes who live like celebrities, and a shadowy, back-alley world where mystery men, those old school vigilantes who rely on their fists and indomitable wills, wage lonely wars on crime. "Johnny Saturn" is a heady blend of horror, conspiracy theory, superheroes, the paranormal and classical myths.
This is it–Johnny Saturn vs. Dr. Wissenschaft, and only one will emerge alive! This battle has been brewing since issue 1, and now it ends. Thus ends the "Intelligent Redesign" arc.
Only logged in customers who have purchased this product may leave a review.