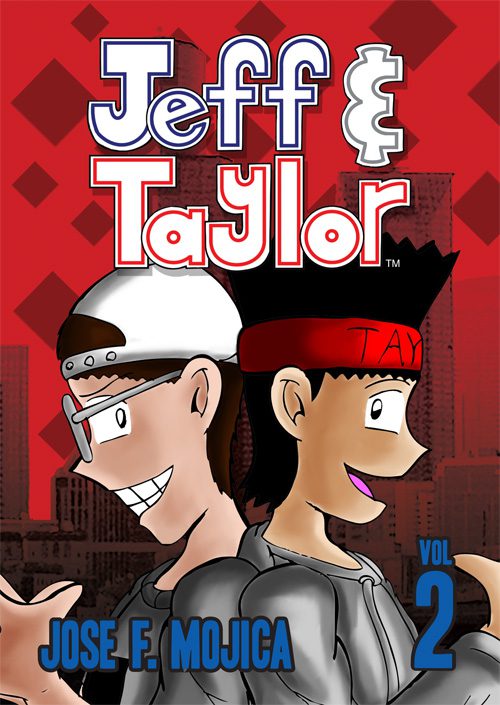 Click the banner for more from this publisher.


Jeff & Taylor Vol. 2
$15.75
Jose F. Mojica
Manga Sized Paperback
Full Color
Page Count: 182
Order 5 copies or more and get 25% off on this book!
Great deal for re-sellers! (Discount shows up at checkout.)
What It's About
In this action-packed volume of Jeff & Taylor: Cindy will be out of the house for a whole day and Jeff decides to throw a party to impress Bobby Ambler, the most popular kid in his school. On another day, the post office gets robbed by two burglars with both Jeff and Taylor as hostages! Lastly, the two boys are forced to help guard the mall at night, but there are two mysterious figures roaming around the mall that same night. Sounds like a lot of trouble in this volume!
A comic series about two 14-year-old boys on misadventures in their hometown of Summerville. Everyday they meet strange people (sometimes robots and monsters), getting into strange inconveniences, and sometimes landing into supernatural predicaments. It's a great story for readers of all ages.
Only logged in customers who have purchased this product may leave a review.
[yith_similar_products num_post"6"]