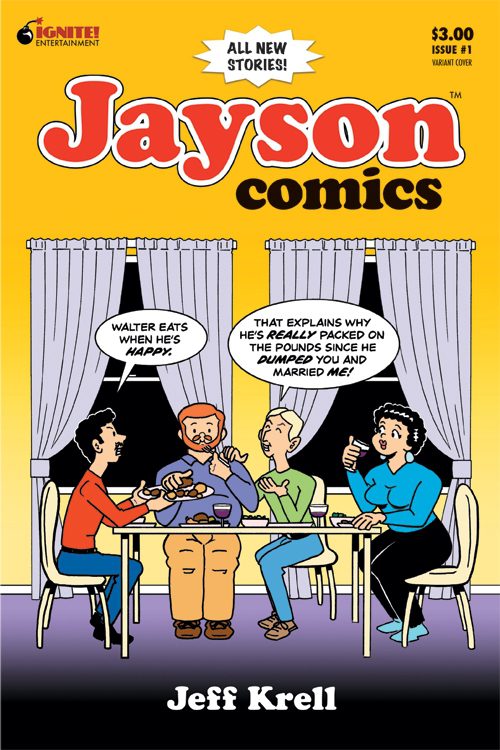 Click the banner for more from this publisher.


Jayson Comics #1
$0.99 – $3.00
Jeff Krell
Standard Comic
Black & White
Page Count: 16
What It's About
In the debut issue of Jayson Comics, down-and-out Jayson swallows his pride and asks his ex-lover Walter to help him find a job. "Jayson" cartoons have entertained generations of readers by taking a lighthearted look at gay life in the big city. Title character Jayson Callowhill doesn't want much – just a job and a man worth having. That's what he left Farmville and moved to Philadelphia to find. But like many of us, he's still searching.
Only logged in customers who have purchased this product may leave a review.
[yith_similar_products num_post"6"]