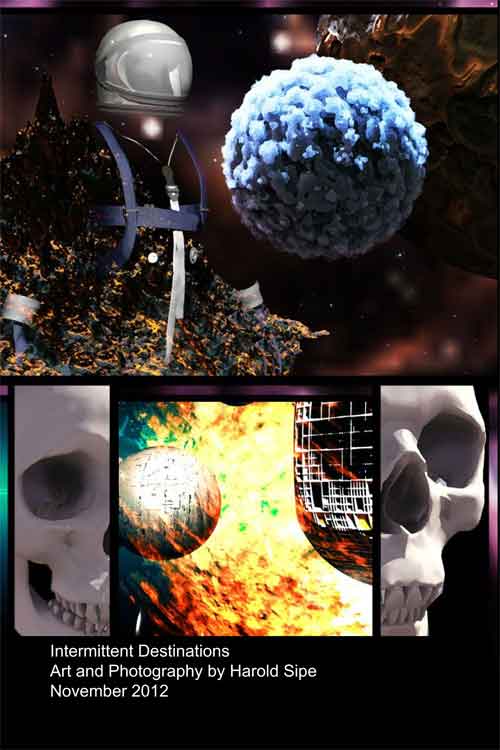 Intermittent Destinations
$1.99 – $5.99
Harold Sipe
Manga Sized Trade Paperback
Full Color
Page Count: 20
Order 5 copies or more and get 25% off on this book!
Great deal for re-sellers! (Discount shows up at checkout.)
What It's About
A Harold Sipe Art Book.  Intermittent Destinations covers a journey from the streets of Brooklyn, the down home nature of Durham and through 3D art the furthest reaches of space. A collection of the photographic, collage and 3D rendering artwork of Harold Sipe.
Click the banner for more from this publisher.


Only logged in customers who have purchased this product may leave a review.