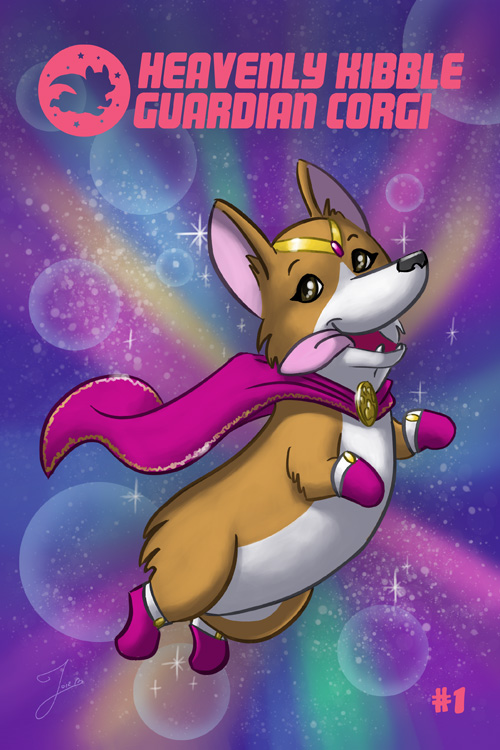 Heavenly Kibble Guardian Corgi #1
$0.99 – $5.00
Joie Brown
Standard Comic
Full Color
Page Count: 12
Order 5 copies or more and get 25% off on this book!
Great deal for re-sellers! (Discount shows up at checkout.)
What It's About
A small corgi has a big secret– she's a magical girl superhero trying to save the world!
What would you do if you discovered that your dog was a superhero? Find out what happens when one owner wakes up to find that her dog must transform to rescue the planet from the evil cat queen!
Click the banner for more from this publisher.


Only logged in customers who have purchased this product may leave a review.