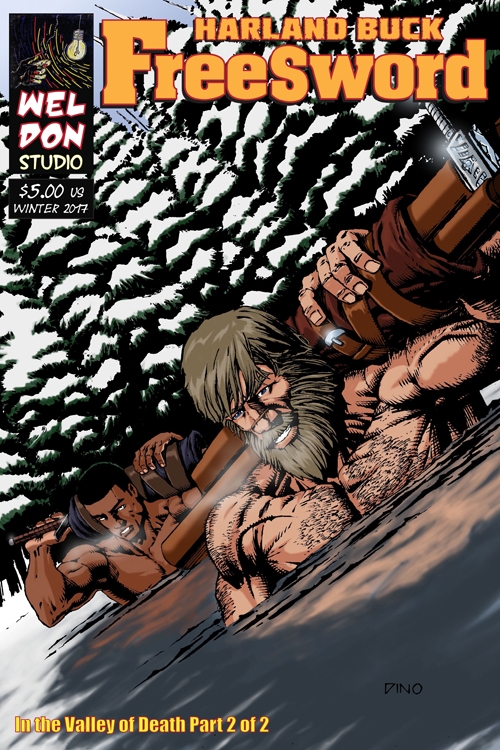 Harland Buck Freesword #2
$0.99 – $4.99
Struggling to survive the wilds, with hungry canix stalking their every move, Harland Buck and Kendall Obassa make their final push for civilization… but will it be enough, and will both men make it home?
Scott Weldon, Dino Agor, Fredrick Allison Jr., Dejon Weldon
Standard Comic
Full Color
Page Count: 24
Order 5 copies or more and get 25% off on this book!
Great deal for re-sellers! (Discount shows up at checkout.)
What It's About
Harland Buck is a tough, cynical, mercenary swordsman burdened with a conscience he sometimes wishes he didn"t have. Join him as he plies his trade in a world of hard men, tough women, frontier wilderness, myth, magic, and adventure.
Click the banner for more from this publisher.


Only logged in customers who have purchased this product may leave a review.