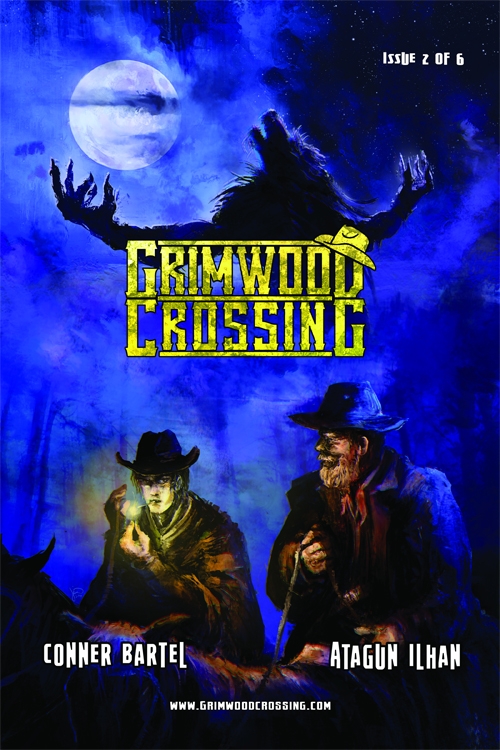 Click the banner for more from this publisher.


Grimwood Crossing #2
$1.99 – $3.99
The Sheriff and Bobby deal with the aftermath of the attack on Grimwood by the demonic outlaw. The full moon is also coming up, the duo has to make sure that Grimwood's residential werewolf has his affairs in order.
Conner Bartel, Atagun Ilhan, James Liswed
Standard Comic
Black & White
Page Count: 28
Order 5 copies or more and get 25% off on this book!
Great deal for re-sellers! (Discount shows up at checkout.)
What It's About
Vampires and Werewolves are part of the everyday struggle for a frontiersman in the grim old west. But Grimwood Crossing''s residential Sheriff/monster hunter and his apprentice must fend off a dark magic outlaw from the past while keeping the townspeople from dividing themselves. The Wild West has never been so dangerous.
Only logged in customers who have purchased this product may leave a review.
[yith_similar_products num_post"6"]