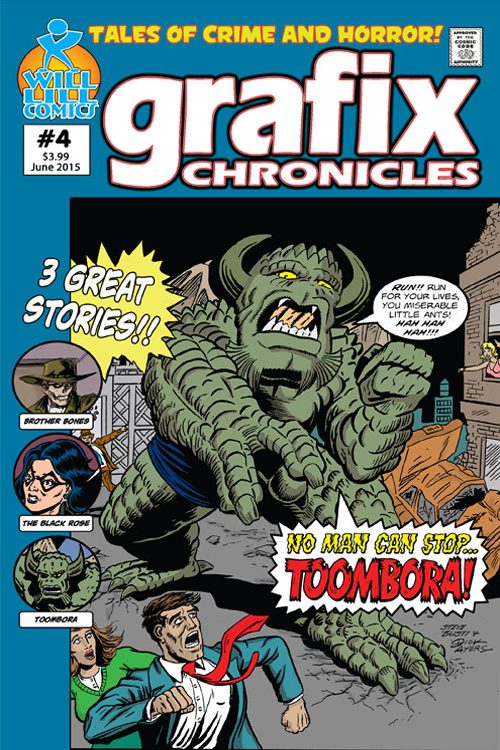 Grafix Chronicles #4
$0.99 – $3.75
Lloyd Smith Jr., David Vance, Phil Fried, Ron Fortier, Joe Arnold. Steve Busti, Dick Ayers.
Standard Comic
Full Color
Page Count: 24
Order 5 copies or more and get 25% off on this book!
Great deal for re-sellers! (Discount shows up at checkout.)
What It's About
In this issue, our first color issue, we have 3 great stories. First up is "Toombora" by Lloyd Smith Jr, Phillip Fried and comic book legend Dick Ayers. Next is "The Black Rose" once again by Lloyd Smith Jr and David Vance. And lastly, "Brother Bones: Needle Justice" by Ron Fortier and Joe Arnold. Cover by Steve Busti and Dick Ayers.
Only logged in customers who have purchased this product may leave a review.