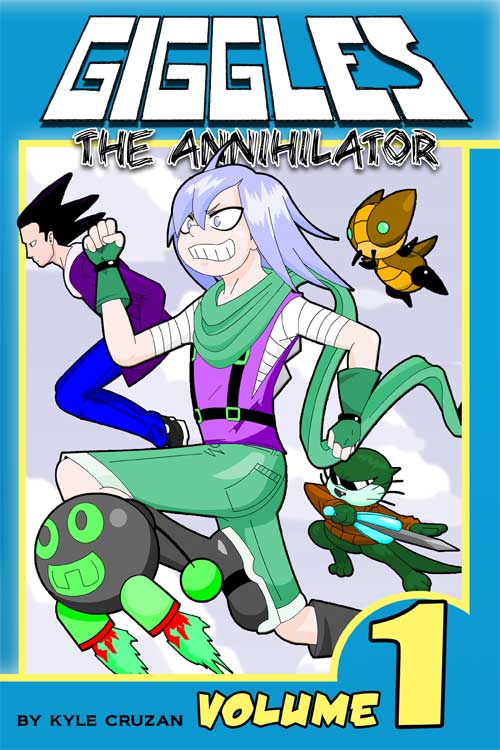 Giggles The Annihilator Vol. 1
$1.49 – $7.50
Kyle Cruzan
Manga Sized Trade Paperback
Black & White
Page Count: 262
Order 5 copies or more and get 25% off on this book!
Great deal for re-sellers! (Discount shows up at checkout.)
What It's About
Giggles the Annihilator makes her way into a massive power plant in order to find one of the five legendary batteries. Upon finding him, a chain reaction of unfortunate events unfolds.
Giggles the Annihilator is a morally questionable girl with violent tendencies. Born under mysterious circumstances with nothing but a lust for power, she and her group of bandits search for five legendary sources of power in order to take over the world.
Click the banner for more from this publisher.


Only logged in customers who have purchased this product may leave a review.