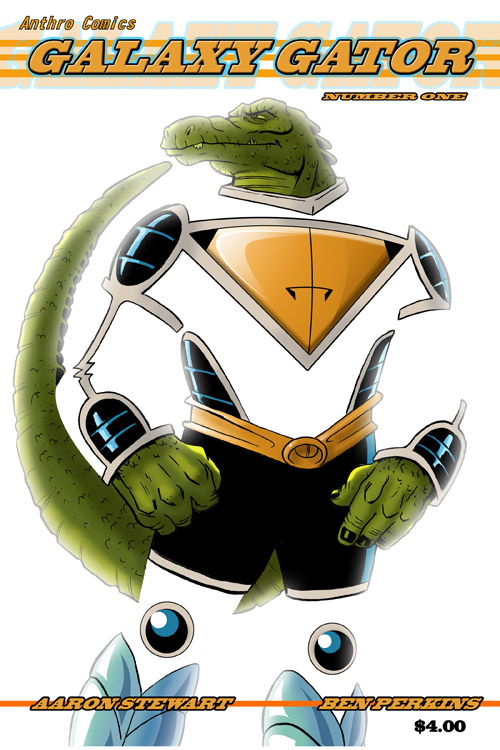 Galaxy Gator #1
$0.00 – $4.00
Aaron Stewart, Ben Perkins
Standard Comic
Black & White
Page Count: 24
What It's About
Avarian CAPTAIN AXINOUS is searching for the alligator GENTRY GARISSON, who is encounters misfortune aboard a Mammalian space station.
The alligator GENTRY GARISSON has escaped his home world, under the oppressive occupation from the AVARIANS, and is alone in space fighting for his life!
After escaping his homeworld, GENTRY GARISSON is trying to find his way in the universe, though it is more difficult than he had imagined. Meanwhile, the Avarian captain AXINOUS is searching for his elusive Reptilian prey.
Click the banner for more from this publisher.


Only logged in customers who have purchased this product may leave a review.