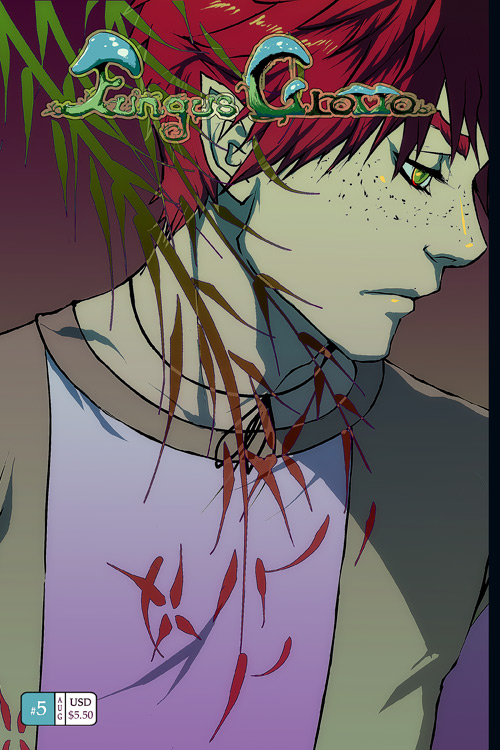 Click the banner for more from this publisher.


Fungus Grotto #5
$0.99 – $5.50
Apple-boy can't seem to get a moment to himself. After wasting a day on Mushroom-Rock, and failing to obtain a Nickle-Berry, he wants nothing more than to get some sleep. After sneaking into town passed curfew, he quickly makes his way home only to be caught frozen on the spot. Literally. Someone wasn't too happy that he broke the law. Cold, massively irritated, and tired, he's forced to confess to why he's been so angsty. "I just want everyone to leave me alone!" So much for sleep…
Ms,Shatia Hamilton
Standard Comic
Full Color
Page Count: 28
What It's About
Vielle is like any normal 17 year old girl with dreams, goals, and aspirations. On the eve of leaving home to step into her future she finds she's not quite ready to go. Torn between 'out there' and 'comfort' Vielle takes a moment to daydream… Just dream… And she thought going out into the real world would be hard.
Fungus Grotto #5 TM and © . All rights reserved.
Only logged in customers who have purchased this product may leave a review.
[yith_similar_products num_post"6"]