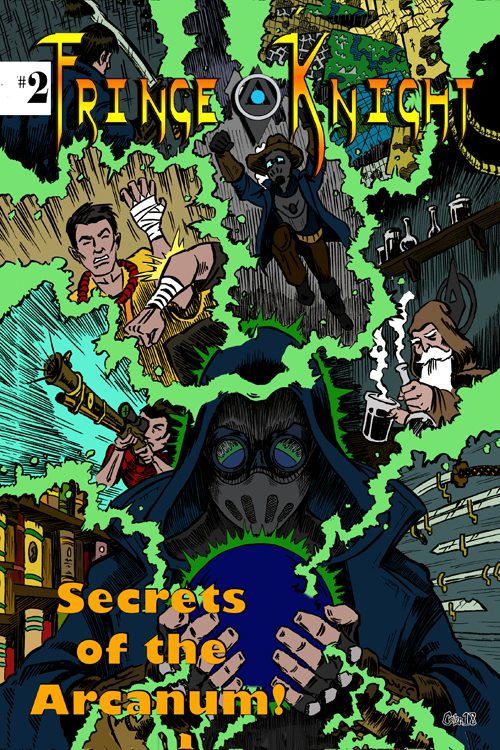 Fringe Knight #2
$2.99 – $5.00
Having a mostly successful victory against his opponent, the newly minted Fringe Knight must now deal with the reverberations of his appearance, and what impact that will have on the supernatural world! Will he be seen as a protector, or a grim enforcer acting out the iron will of the Order of Knowledge?
Daniel Doing,Nikolus Harrison, Shannon Roae, Michael Woods, Colin Richards
Standard Comic
Full Color
Page Count: 20
What It's About
After discovering the existence of the world's oldest and most powerful secret society, young Anthony Urbanowicz finds himself entangled in a world of supernatural intrigue and paranormal suspense as the Fringe Knight!
Click the banner for more from this publisher.


Only logged in customers who have purchased this product may leave a review.