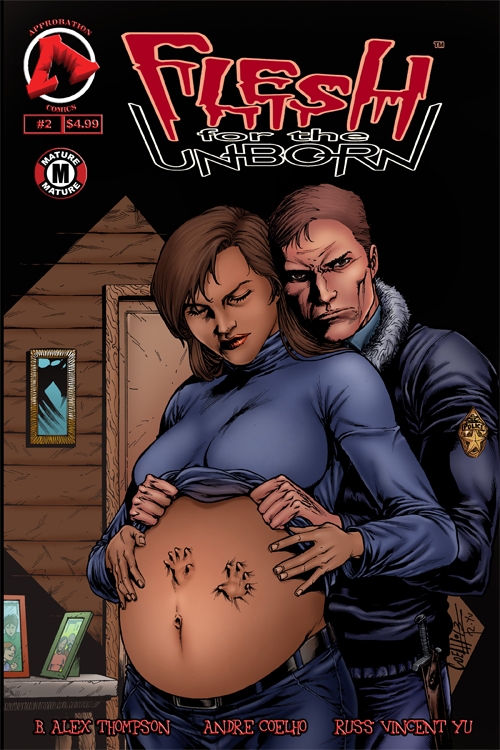 Flesh For The Unborn #2
$0.99 – $4.99
B. Alex Thompson
Standard Comic
Full Color
Page Count: 32
What It's About
Surviving the Mall-Mart massacre, Daniel and the other survivors seek refuge at Thomas's home. The expected reprieve turns sour when Thomas's wife is caught in a lie causing secrets and revelations to come exploding out! The bloody confrontations cause more lives to be lost and sends our survivors back in the blizzard to seek more answers.
In a town ravaged by pregnant women on a murderous rampage, a determined husband seeks to protect his pregnant wife from the mistrust of other survivors as they search for salvation and a solution.
Only logged in customers who have purchased this product may leave a review.