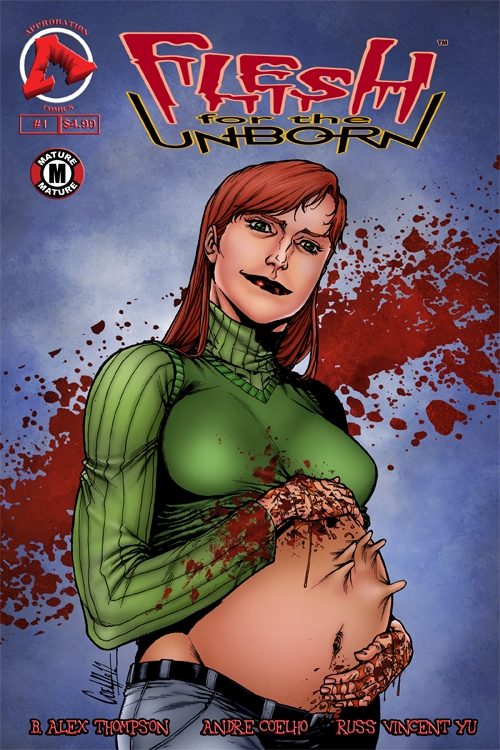 Flesh For The Unborn #1
$0.99 – $4.99
B. Alex Thompson
Standard Comic
Full Color
Page Count: 32
What It's About
As a massive snowstorm hits the small town of Dalton, Virginia, so does a rash of murders. Police officer Daniel Hudson is brought in on his day off. What he expected to be a small domestic dispute turns out to be one of the first in a long line of cannibalistic murders from the town's pregnant women!
In a town ravaged by pregnant women on a murderous rampage, a determined husband seeks to protect his pregnant wife from the mistrust of other survivors as they search for salvation and a solution.
Only logged in customers who have purchased this product may leave a review.