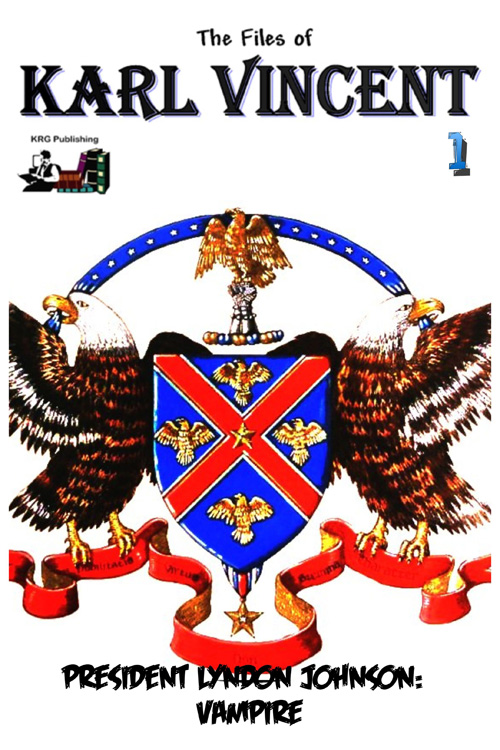 Files Of Karl Vincent #1
$0.00 – $4.99
Kevin Given,Joe Badon
Standard Comic
Full Color
Page Count: 36
Order 5 copies or more and get 25% off on this book!
Great deal for re-sellers! (Discount shows up at checkout.)
What It's About
President Lyndon Johnson…Vampire: January 21, 1973. The world believes that President Lyndon B. Johnson died on that day, the reality is that he was turned by Setite Vampire and Viet-Nam vet Johnny Carradine into one of the undead. This is the story of how President Johnson should have listened to Hugo Pecos but would turn and later join Karl Vincent: Vampire Hunter more than 40 years later on a mission to save mankind.
"Files of Karl Vincent" is published sporadically and tells the back story of characters in the Karl Vincent universe
Only logged in customers who have purchased this product may leave a review.