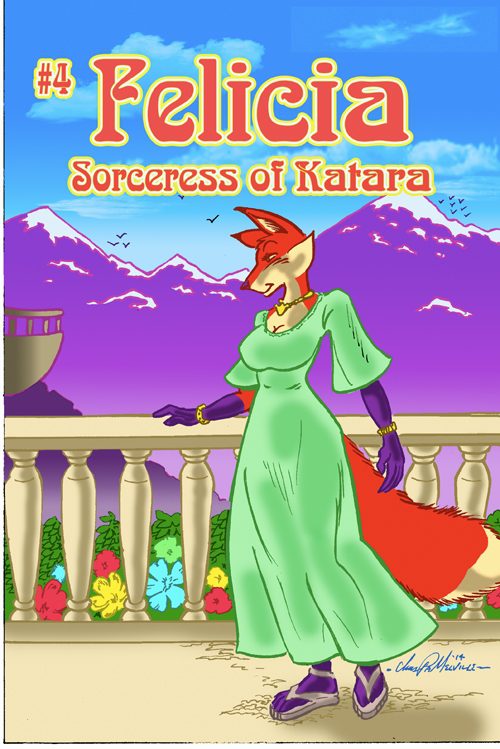 Felicia #4
$0.99 – $4.00
Felicia, Sorceress Of Katara #4
Chuck Melville
Standard Comic
Full Color
Page Count: 20
Order 5 copies or more and get 25% off on this book!
Great deal for re-sellers! (Discount shows up at checkout.)
What It's About
Taking up temporary residence in the hidden refuge of Sharilah, Felicia learns the secret of the mysterious watchers who had been trailing at her heels since she left Katara, and saves one of them from a sure death of a mysterious, creeping bone-deep chill! After being missing for several years, a young vixen returns with neither explanation or excuse, and possessing a magical prowess as great as any of the most experienced wizards — if not greater. Now she pursues her own goals, independent of the great Magi Council which ponders whether they must draw her in as an ally, or consider her to be a potential threat.
Click the banner for more from this publisher.


Only logged in customers who have purchased this product may leave a review.