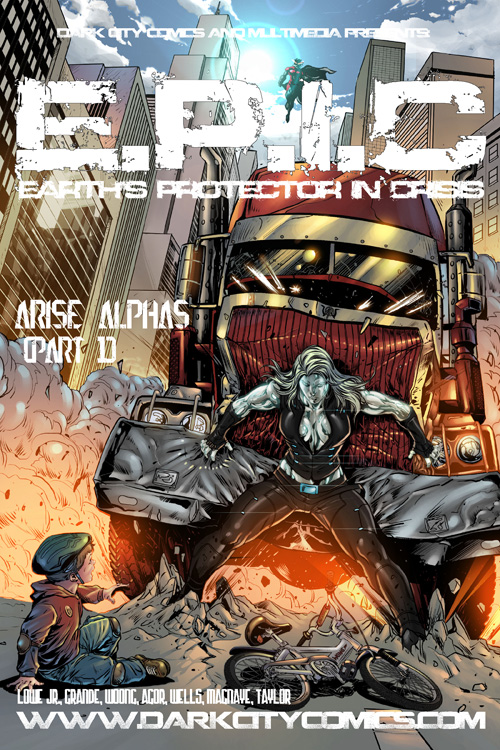 E.P.I.C. #2
$2.99 – $3.99
Earth's Protector In Crisis
Standard Comic
Full Color
Page Count: 24
What It's About
Yesterday's past is now today's future. Now that the Alpha strand has reawakened on the planet, our young hero must find his way back home amidst all the confusion from the events that have just taken place. Having his world rocked beyond imagination, he now has an unlikely mentor he can't shake and a power he can't control. He struggles as he tries to process this information en route to his home. A place that he won't even recognize if he doesn't make it back in time. The alphas are arising. After a power is released back on the planet it hasn't seen for centuries, turning our world from ordinary to extraordinary in a matter of minutes, our young hero is now Earth's Protector In Crisis. Whether he wants to be or not.
Click the banner for more from this publisher.


Only logged in customers who have purchased this product may leave a review.