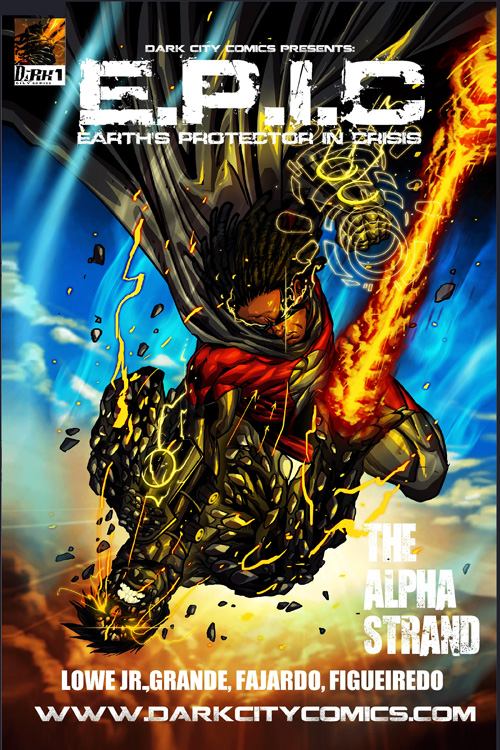 E.P.I.C. #1
$2.99 – $4.50
Earth's Protector In Crisis
Lonnie Plater, J.C. Grande, Brian Fajardo
Standard Comic
Full Color
Page Count: 24
What It's About
The Explosive first issue that starts it all. A corporate funded archeology dig in Egypt takes a deadly turn once the real reason for being there is revealed. As a power is reintroduced back into the world you get a glimpse at the battle of good vs. evil that';s about to set this universe ablaze.
The story centers around college sophomore Christopher "Chris" Tayborne", a young and talented archeology major, that through a series of sudden twists and turns lands his hands on one of the most powerful weapons in the known Galaxy The Alpha Bands. In the same breath he also unleashes a power back into the world that it hasn"t seen for thousands of years and has long since forgotten. Once these powers are release the planet goes from ordinary to extraordinary in a matter of minutes changing the scope of the entire globe and almost immediately creating our Alpha human population thus setting the events into place that give life to the Dark City comics Universe.
Click the banner for more from this publisher.


Only logged in customers who have purchased this product may leave a review.